2. Add pumpkin and stock. Simmer, covered, for 20 mins, or until pumpkin is tender. Cool.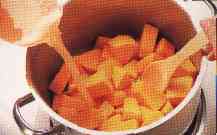 3. In food processor or blender, process mixture in batches until smooth. Return to pan.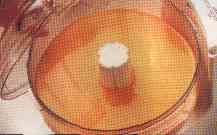 4. Add salt and pepper to taste; stir in cream. Stir over low heat to heat through. Top with fresh basil just before serving, if desired.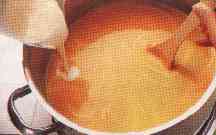 Note:- When pureeing hot soup, process in small batches only.
Over-filling the food processor or blender can be hazardous, causing hot liquid to overflow onto hands or bench.
Omit cream from this recipe if you prefer a thicker, non-dairy soup. Butternut pumpkin may be used. It is easier to peel and can also be used unpeeled - the skin softens with cooking.