2. Heat butter in a large pan, add onion, celery and chopped asparagus spears. Cook for 5 mins, stirring, until onion is soft. Add flour and stir until combined.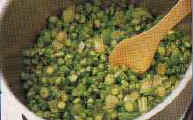 3. Remove from heat, add stock, stirring until combined. Return to heat and simmer, covered, 20 - 25 mins, or until vegetables are tender. Add tips, simmer for another 5 mins.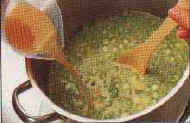 4. Transfer mixture to a food processor or blender and process in small batches unit smooth. Return to pan; add cream and stir to combine. Stir soup over low heat unit heated through. Serve garnished with a sprig of fresh chervil, if desired.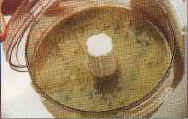 Note:- This soup is equally delicious served chilled as a summer lunch dish.