2. Bone chicken breasts, remove skin; cut meat into 2.5cm (1 in) pieces, combine with salt, corn flour, lightly beaten egg white and vinegar. Mix well.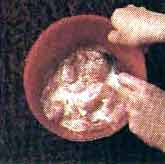 3. Deep-fry chicken pieces in hot oil until just changing color, drain well.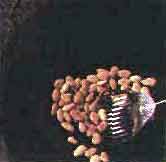 4. Heat extra oil in pan, add almonds, fry until golden brown. Remove from pan, drain on absorbent paper.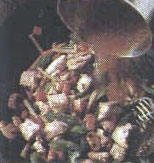 5. Add grated ginger and diced carrots to pan, fry gently one minute, add remaining vegetables, sauté until tender but still crisp, stirring occasionally, add chicken, heat through. Add sauce, mix through, stir in almonds. Serves 4 to 6.